Over the year, many ACR reviewers have made outstanding contributions to the peer review process. They demonstrated professional effort and enthusiasm in their reviews and provided comments that genuinely help the authors to enhance their work.
Hereby, we would like to highlight some of our outstanding reviewers, with a brief interview of their thoughts and insights as a reviewer. Allow us to express our heartfelt gratitude for their tremendous effort and valuable contributions to the scientific process.
February, 2021
Deepak Khatri, Wyckoff Heights Medical Center, USA
March, 2021
Kazuhito Suzuki, The Jikei University Kashiwa Hospital, Japan
February, 2021
Deepak Khatri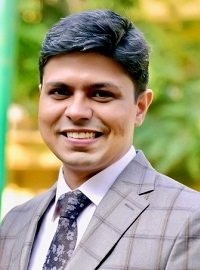 Dr. Khatri is an Attending Neurosurgeon at Wyckoff Heights Medical Center, Brooklyn, USA. He completed his medical degree from Kasturba Medical College, India. He developed special interest in surgery for brain tumors during his Neurosurgical training at Sanjay Gandhi Post Graduate Institute of Medical Sciences, India and pursued a Neurosurgical Oncology fellowship after residency. He completed further fellowship training in Neurosurgical Oncology, Skull base and Cerebrovascular Neurosurgery learning the tenets of complex cranial neurosurgical cases and brain tumours at Lenox Hill Hospital, New York.
His academic interests include treatment of tumors and vascular diseases affecting the brain and spinal cord. Dr. Khatri reviews clinical studies for several neurosurgery journals. He has written several book chapters on surgery for brain tumors and spine pathologies. He has extensively published clinical studies focused on various treatment options and quality of life in glioma patients, tumors of the insular region, endoscopic skull base procedures for tumors and CSF rhinorrhea, surgery for craniovertebral junction anomalies, degenerative spine diseases and clinical outcomes of rare neurosurgical diseases.
To Dr. Khatri, peer review forms an important pillar of clinical research and academics in the era of modern medicine. It ensures the quality of research through unbiased critical reviews by the experts in the field and often helps to improve the research methodology and quality of manuscript.
In Dr. Khatri's opinion, it is very important for reviewers to stay unbiased and take into consideration all the strengths and weaknesses of the article. A "constructive review" often provides a summary of study limitations and errors in the manuscript along with possible solutions to rectify them in order to improve the study, whereas a few-liner criticism of the manuscript offering no help is a "destructive review" which discourages the research.
When asked what drives him to keep peer reviewing, Dr. Khatri says, "Reviewing unpublished research helps me to stay updated with new information regarding the areas of my interest. It boosts my clinical knowledge and strengthen my research skills as well."
March, 2021
Kazuhito Suzuki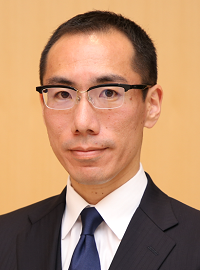 Dr. Kazuhito Suzuki currently serves at the Division of Clinical Oncology and Hematology, Department of Internal Medicine, The Jikei University Kashiwa Hospital, Japan.
On peer review, Dr. Suzuki says, "Peer review plays an important role in leading to good quality of manuscripts. To be a good reviewer, one should not only have logical view, but also fairness for science. I never feel bored doing peer review. On the contrary, it is interesting if both reviewers and authors could share their consideration and interest. I believe reviewers should always view from the perspective of authors."